Moving Company Sydney:- CBD Movers Removals Services
Whenever you go for any kind of service or product, there are so many factors to consider before landing upon the right option. The same goes with removalists and moving companies in Sydney. There are several crucial parameters that determine the viability and feasibility of working with a particular removalist. In top-tier cities such as Sydney, there are added factors to consider a moving company in Sydney such as a good infrastructure.
Factors Behind a Successful Removalist and Moving Company in Sydney
As mentioned upon, there are several factors that make a successful removalist. In a competitive economical climate such as that of Sydney's, the line between 'good' and 'the best' is thin. There are multiple moving companies in Sydney. Some of them will offer you very cheap removalist prices and some would make large promises before the actual job begins. CBD Movers has managed to nudge out the competition by maintaining its quality of service and never over-committing. CBD Movers under-commits and over-delivers.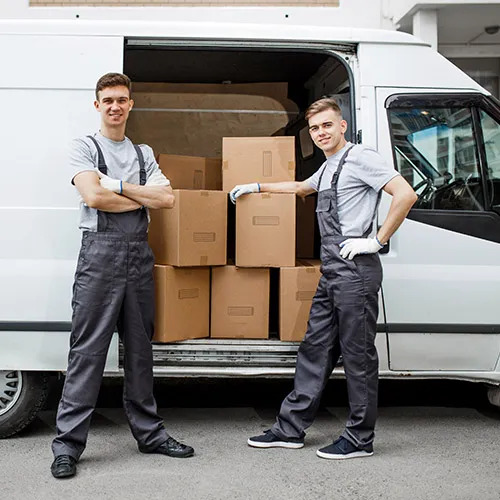 Anyhoo, some things to look out for in moving company in Sydney before opting to go for their services are:
Moderate Pricing
-Moving companies and removalists who offer unbelievably low prices should also be avoided. In Sydney, you cannot charge less than what you spend on operations. The removalists have a lot of expenses along the way. If someone is charging extremely low prices, they are definitely compromising with their quality of service.
Great removalists offer moving packages tagged at moderate prices. The pricing plans at CBD Movers, for example, are affordable and convenient poised to help customers move quickly and easily in Sydney.
Removal Infrastructure
-Moving companies and removalists need to have a strong backing to pull off tough moves and removal taks. They need all the right equipment and the right trucks to do the job quickly yet efficiently. The tradeoff between time and quality of service is always crucial. To maintain a good balance, removalists need to have a good infrastructure, especially in large cities such as Sydney.
The Removalist Staff
-24x7 support and a helpful and readily-available staff are key points to look out for. In fact, this might be one of the most important things in a removalist. With so many moving companies operating in Sydney, these are the small things that count. Removalists in Sydney for several years now, CBD Movers understands the pain points of the customers and aims to solve them at all costs.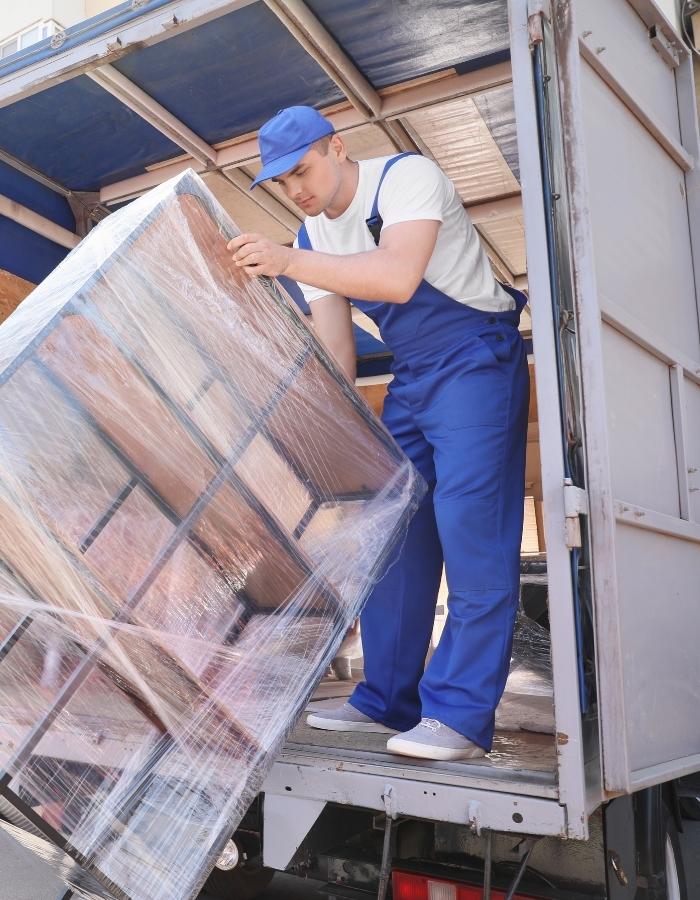 Moving Companies and Removalists in Sydney: CBD Movers With Years of Experience
CBD Movers is an all-rounder when it comes to handling removal jobs in Sydney. For several years, the removalists have maintained their standard of service and aim to do so in the future as well. All moving companies will get the job done, don't get us wrong. But you don't want any regrets after the move is complete. These are some of the reasons why CBD Movers is way ahead of the competition in Sydney:
Affordable house removal plans.
Professional local removalists in Sydney.
Free estimates/quotes.
Mandatory on-site assessment done by skilled removalists.
Intercity and interstate removal services in Sydney.
24x7 customer service.
Large number of trucks and loading vehicles.
Helpful and trained staff.
Has all the latest equipment.
Packaging materials also sold by the removalists.
Arranges temporary secure storage spaces.
Removalists also offer packing-cum-unpacking and cleaning services.
As one of the best moving companies in Sydney CBD Movers also provides other services such as:-
CBD Movers: The Numbers Behind a Great Removalist in Sydney
CBD Movers is able to pull off large removal tasks in Sydney owing to its stable and solid infrastructure. The removalists have managed to complete 100,000 relocations in Sydney as well as the rest of the country. Not only this, CBD Movers has a total moving staff of 350 movers. All members are trained to handle and operate removal equipment. Drivers are well-acquainted with Sydney and know their way around. They are trained to load and unload your items. All vehicles are licensed and in good condition.
With a fleet of more than 150 trucks, carriers, and transports, CBD Movers' network is spread far and wide in Australia. Due to high removal demands in urban areas such as Sydney, the removalists' main center of operation are the aforementioned regions. To complete complicated removals in such cities, all the right know-how and equipment are required and the removalists have exactly that. From hand trucks to ramps, from dollies to sliders, everything is there to help smoothen your move.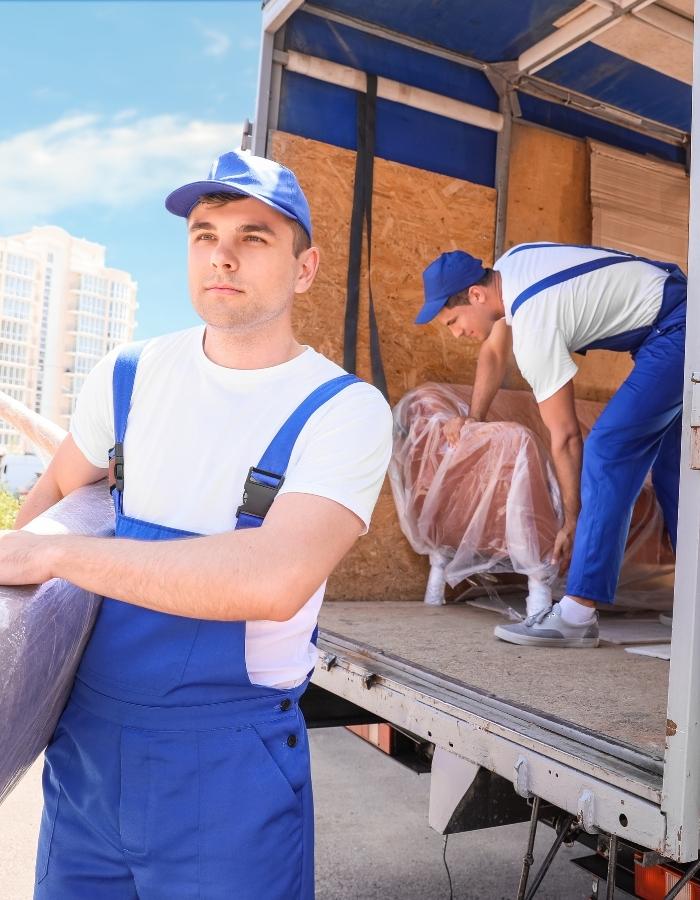 CBD Movers: Removalists That Offer Free Quotes
All estimates provided by the removalists are free of hidden charges and duties. These free-of-cost estimates are calculated after a thorough on-site inspection of your items. After gauging your actual requirements, CBD Movers sends the estimates within 24 to 48 hours.
CBD Movers are one of the top removalists in Sydney. They offer moving solutions at affordable prices.
CBD Movers have been working in Sydney as removalists for several years. They know the price points and hence do not charge extra. The company also sells packaging material that helps you cut costs and save some money during the removal process.
Besides Sydney, if you are looking for budget-friendly removal services in other popular suburbs like Paramatta, our dedicated and experienced removalists in Paramatta are also available round the clock.
Book an on-site assessment with CBD Movers Now. Call the Sydney removalists on 1300 585 828
CBD Movers: Sydney Removalists Summarised
CBD Movers is one of the best removalist companies working in Sydney. They are set apart due to:
Locally based in Sydney.
24x7 support.
Free quotes.
Well-equipped with tools and trucks.
Professional and skilled.
Residential and commercial removals.
Cheap local removalists in Sydney.
Move with CBD Mover by calling 1300 585 828. Experience stress-free removals by CBD Movers in Sydney
Locations CBD Movers Serves as Removalists in Sydney include:
Akuna Bay
Alexandria
Alfords Point
Allambie
Allambie Heights
Allawah
Ambarvale
Annandale
Annangrove
Arcadia
Arncliffe
Arndell Park
Artarmon
Ashbury
Ashcroft
Ashfield
Asquith
Auburn
Auburn North
Auburn South
Auburn West
Audley
Austral
Avalon
Badgerys Creek
Balgowlah
Balgowlah Heights
Balmain
Balmain East
Balmoral
Balmoral Beach
Bangor
Banksia
Banksmeadow
Bankstown
Bankstown Airport
Barangaroo
Barden Ridge
Bardwell Park
Bardwell Valley
Barra Brui
Bass Hill
Baulkham Hills
Bayview
Beacon Hill
Beaconsfield
Beaumont Hills
Beauty Point
Beecroft
Belfield
Bella Vista
Bellevue Hill
Belmore
Belrose
Ben Buckler
Berala
Berkshire Park
Berowra
Berowra Creek
Berowra Heights
Berowra Waters
Berrilee
Beverly Park
Beverly Hills
Bexley
Bexley North
Bickley Vale
Bidwill
Bilgola
Bilgola Plateau
Birchgrove
Birkenhead Point
Birrong
Blackett
Blacktown
Blair Athol
Blairmount
Blakehurst
Bligh Park
Bobbin Head
Bondi
Bondi Beach
Bondi Junction
Bonnet Bay
Bonnyrigg
Bonnyrigg Heights
Bossley Park
Botany
Bow Bowing
Box Hill
Bradbury
Breakfast Point
Brighton-le-Sands
Bringelly
Broadway
Bronte
Brooklyn
Brookvale
Bundeena
Bungan Head
Burraneer
Burwood
Burwood Heights
Busby
calam
Cabramatta
Cabramatta West
Cambridge Gardens
Cambridge Park
Camden
Camden South
Camellia
Cammeray
Campbelltown
Camperdown
Campsie
Canada Bay
Canley Heights
Canley Vale
Canoelands
Canterbury
Careel Bay
Caringbah
Carlingford
Carlton
Carramar
Carss Park
Cartwright
Castle Cove
Castle Hill
Castlecrag
Castlereagh
Casula
Catherine Field
Cattai
Cawdor
Cecil Hills
Cecil Park
Centennial Park
Chatswood
Chatswood West
Cheltenham
Cherrybrook
Chester Hill
Chifley
Chippendale
Chipping Norton
Chiswick
Chullora
Church Point
Circular Quay
Claremont Meadows
Clarendon
Clareville
Clareville Beach
Claymore
Clemton Park
Clifton Gardens
Clontarf
Clovelly
Clyde
Coasters Retreat
Cobbitty
Cockatoo Island
Colebee
Collaroy
Collaroy Plateau
Colyton
Como
Concord
Concord West
Condell Park
Connells Point
Coogee
Cottage Point
Cowan
Cranebrook
Cremorne
Cremorne Point
Crestwood
Cromer
Cronulla
Crows Nest
Croydon
Croydon Park
Curl Curl
Currans Hill
Daceyville
Dangar Island
Darling Harbour
Darling Point
Darlinghurst
Darlington
Davidson
Dawes Point
Dean Park
Dee Why
Denham Court
Denistone
Denistone East
Denistone West
Dharruk
Dobroyd Point
Dolans Bay
Dolls Point
Doonside
Double Bay
Dover Heights
Drummoyne
Duffys Forest
Dulwich Hill
Dundas
Dundas Valley
Dunheved
Dural
Earlwood
East Botany
East Gordon
East Hills
East Killara
East Lindfield
East Ryde
Eastern Creek
Eastgardens
Eastlakes
Eastwood
Edensor Park
Edgecliff