Removalists Sydney :- CBD Movers Removals Services
When you get your dream house, it is quite obvious to have stress while dealing to fit a bunch of things in the box. With the beginning of this new chapter of your relocation, you're wounded up with numerous worries to steer through. Why not reduce some of the stress yourself? CBD Movers is not just a removalist company in Sydney but a crew of rescuers with a mission to ease out your relocation anywhere in the city. We have not limited ourselves with house removals, we provide an effortless moving experience for offices also. You do not need to fret about the safety of your furniture or other electronic gadgets, because all your stuff is protected by special crates and superior packaging materials. Our Sydney removalists are always available to help you with removals services in Sydney. CBD Removalists Sydney offer removals services starting at $75 per half hour
Best Interstate Removalists in Sydney
CBD Movers is the best removalists in Sydney. We promise to provide you with the most competitive quotes, compare the protection your belongings will get, instant transit times, the smooth and comfortable removals service in Sydney. We undertake the complete moving process in which removals pack and place the items as specified by you, unpacking cartons and packing and unwrapping furniture, with special skills of reassembling where necessary.
Services Offered by Our Removalists in Sydney
As one of the best moving companies in Sydney, we put our clients on the priority. Clients' possessions are not mere objects for the removals because they contain a personal and financial value in their life. The removalists in Sydney offer many services to the clients.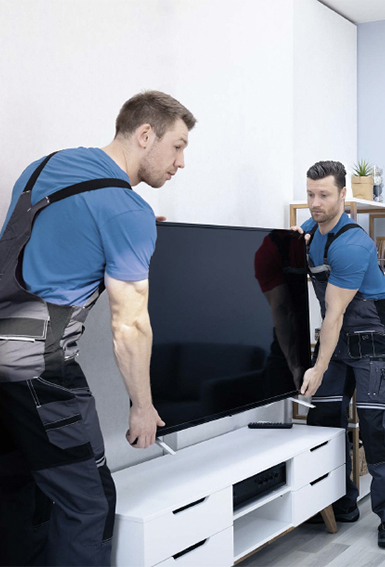 House Removals Services
Are you in search of removals you can rely on? At CBD Movers, we have expertise in house removals, does no matter what the size is, from single bedroom units to large family homes. If you require a team of house removals with relevant experience across Sydney, our house removals will not only assist you to move your things but pack, dismantle, deliver and reassemble your furniture as required. House removalist supply services eliminate the stress from your moving process so that you can focus on making yourself comfortable at your new premises.
Furniture Removals Service
CBD Movers have specialized packers in packing, unpacking, loading, unloading, and putting together furniture articles. The team of furniture removalists in Sydney takes care of the packing of furniture, from disassembling, protective plastic wrapping, and filling the boxes with the furniture articles. Before picking the furniture, removalists protect the floor with a plastic sheet also to secure it from scratches and damage.
Office Removals Service
Switching your office to the new workspace is a very stressful task, because of the involvement of many things at the same time. Our professional removalists in Sydney are ready to assist you to reduce your stress. We have carried out a wide range of office removals in Sydney from single-floor units to multi-story commercial spaces. Does not matter the scale of your workspace, our skilled office movers are trained to handle your relocation requirements. We delicately load all office belongings into our equipped and protective trucks for safe transit to its new destination.
Piano Removals Service
Moving pianos is a complicated task that requires the right equipment, technical knowledge, and skills. Our skilled piano movers can securely and efficiently move pianos to anywhere in Sydney. Your piano will be protected from damage throughout the transit by bespoke packaging, handling, and shipping.
Interstate Removals Service
Moving interstate is one of the difficult tasks in relocation, but we ensure to make it easy. No matter where you are moving, we provide tailored solutions for your unique moving needs. We assist you to pack, wrap, stacking, and moving all your belongings from one state to another.
Packing and Moving Service
At CBD Movers, we know that packing is a paramount part of your move, that is why we have a team of best-trained removals. Our skilled packers and movers staff has been trained to provide the highest standards covering safety, wrapping, packing, and handling techniques, ensuring we maintain the reputation as the best movers. Packing up your house then unpacking everything on its new destination can be frustrating, time-consuming, and challenging. We ensure to make your moving experience unforgettable and relaxing.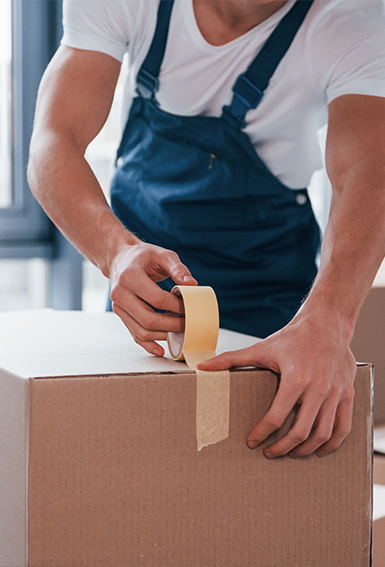 Safety Guidelines used by Our Furniture Removalists
Use Safety Pads
Furniture moving is a huge task and it requires proper preparation before moving. The furniture removalists cover the furniture with appropriate safety paddings so that it should not get damaged even after bumping into something. Proper cushioning of furniture and staircase is done to avoid any mishap.
Bubble wrap
Each furniture unit has to be wrapped in proper bubble wrap to ensure safety. Furniture removalists do the wrapping four to five times to make sure furniture is covered properly and cannot be damaged easily. From delicate home decors to wooden furniture, everything is wrapped with effective protection.
Special Boxes for Fragile Things
In furniture, many items are delicate and fragile such as vases, mirrors, and home decors which need special packing, wrapping, and placement in the boxes. The removalists use special boxes for fragile items to handle them in a protected way. For fragile items, customized wooden cartons and boxes are also used to store and pack the items in them with complete security. The main purpose of packers is to deliver the goods without any damage.
Assembling Tools
The majority of the troubles that arise when moving include large-sized beds, cabinets, wardrobes, desks, etc. Furniture is generally the most difficult to move, because of its large size, heavyweight, fragility, and weird shape. In present times, the furniture comes in a very complex and intricate way, which requires special tools to dismantle it before moving. The removalists carry their disassembling tools with them to open the furniture and keep all screws and nuts safely with them.
Dissembling tools
When furniture is being moved to its new destination, then the next task is to assemble it just the way it was. The tools of assembling are different from dissembling the same as used in the manufacturing of it. The removalists are trained in putting together furniture just the way clients want it. We rapidly load, unload and re-assemble your entire office on one end, leaving you ready to go with minimal stress and downtime.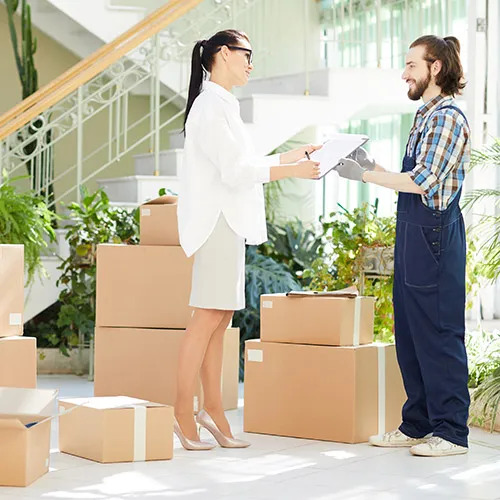 Moving boxes for Removals Service in Sydney
Over the years, CBD Movers has developed innovative packing materials that are environmentally friendly and specially manufactured for the safeguarding of your personal belongings, concerning the planet. Thanks to our equipped and reliable modern trucks and equipment as well as our esteemed removalists, CBD Movers has become the first and only choice for people in Sydney. With our reasonable prices and hardworking packers and movers, everyone depends and trusts us to move without any stress.
High-quality packing materials are customized to cater to all kinds of goods to accommodate varying sizes or types of goods. We invest our resources in staff training and empowering our people with knowledge on all aspects of the moving industry. Our professional removals are specially trained to use techniques which ensure ideal packing of every item which needs to be moved.
Why You Should Choose Our Removalists
Quality Removal Services
We believe in customers as the biggest asset of the company and it has always been a priority. We assure to provide high-end customer services to go through the ordeal of packing, loading, and transporting with our professional removalists.
Own Resources
We have a very dedicated team of removalists who are trained to use advanced technology and equipment. The removalists always use their resources for packing and wrapping the items which are of unmatchable superior quality. The team of packers creates customized boxes and cartons with high-quality card boxes or wooden ones, to cater to the needs of the clients while packing the items.
Timely Delivery
We take pride in our timely delivery facility. You can vouch on us for our assigned time delivery of the goods. We make sure that clients should not suffer from the delay of their belongings. CBD Movers believe in utilizing the time and experience in finishing the work in a stipulated time frame. We respect the time of our customers and keep that deliver the goods according to their convenience.
Packing and Unpacking
At CBD Movers, we have a wide range of moving and packing supplies to meet all your requirements. For the client's serenity, all items will be packed and unpacked carefully and protected using industrial strength bubble wrap.
No Hidden Charges
We give absolute transparency in terms of the cost of moving. No additional hidden cost is there to trouble you unnecessarily in terms of money. The cost will be shared with you at the beginning of the cost and if it exceeds then it can be shared with you at an accurate time.
CBD Movers is a moving company of a professional team of office removalists, local and interstate. Our employees are experts at moving office furniture and equipment, with every detail to take care of. We offer flexible and trustable services to fit your schedule and keep your worries at a minimum. We work 24/7, 365 days a year, and can assist you to relocate your office and house to the client's specifications.
What Makes Us the Best Removalists In Sydney?
It is important to always live up to the customer's standards, and we always strive hard to keep it up! We make sure that you remain relaxed and stress-free when it comes to moving services. Our removalists in Sydney take good care of your needs. All needs to be done very carefully, from packing, storing, loading and unloading. To assist you with your unique needs, we have a highly qualified team. Our objective is to provide you with the best experience so that you can take advantage of the full value of your money. Our professional team of removalists will pack everything into boxes and then carefully move the items. Although taking every aspect of protection, they will make sure to move stuff carefully through the hallways, staircases and doorways. They're finally going to put things in the truck. It is not as comfortable to move belongings as it seems, if you try to do it yourself, you might get injuries as well as damage your house.
Besides Sydney, if you are looking for budget-friendly removal services in other popular suburbs like Paramatta, our dedicated and experienced removalists in Paramatta are also available round the clock. Call us and talk to one of our experts today. Hire the best removalists in Sydney.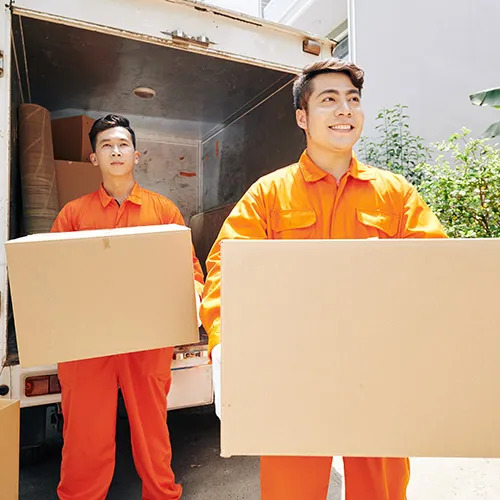 Locations CBD Movers Serves as Removalists in Sydney include:
Akuna Bay
Alexandria
Alfords Point
Allambie
Allambie Heights
Allawah
Ambarvale
Annandale
Annangrove
Arcadia
Arncliffe
Arndell Park
Artarmon
Ashbury
Ashcroft
Ashfield
Asquith
Auburn
Auburn North
Auburn South
Auburn West
Audley
Austral
Avalon
Badgerys Creek
Balgowlah
Balgowlah Heights
Balmain
Balmain East
Balmoral
Balmoral Beach
Bangor
Banksia
Banksmeadow
Bankstown
Bankstown Airport
Barangaroo
Barden Ridge
Bardwell Park
Bardwell Valley
Barra Brui
Bass Hill
Baulkham Hills
Bayview
Beacon Hill
Beaconsfield
Beaumont Hills
Beauty Point
Beecroft
Belfield
Bella Vista
Bellevue Hill
Belmore
Belrose
Ben Buckler
Berala
Berkshire Park
Berowra
Berowra Creek
Berowra Heights
Berowra Waters
Berrilee
Beverly Park
Beverly Hills
Bexley
Bexley North
Bickley Vale
Bidwill
Bilgola
Bilgola Plateau
Birchgrove
Birkenhead Point
Birrong
Blackett
Blacktown
Blair Athol
Blairmount
Blakehurst
Bligh Park
Bobbin Head
Bondi
Bondi Beach
Bondi Junction
Bonnet Bay
Bonnyrigg
Bonnyrigg Heights
Bossley Park
Botany
Bow Bowing
Box Hill
Bradbury
Breakfast Point
Brighton-le-Sands
Bringelly
Broadway
Bronte
Brooklyn
Brookvale
Bundeena
Bungan Head
Burraneer
Burwood
Burwood Heights
Busby
calam
Cabramatta
Cabramatta West
Cambridge Gardens
Cambridge Park
Camden
Camden South
Camellia
Cammeray
Campbelltown
Camperdown
Campsie
Canada Bay
Canley Heights
Canley Vale
Canoelands
Canterbury
Careel Bay
Caringbah
Carlingford
Carlton
Carramar
Carss Park
Cartwright
Castle Cove
Castle Hill
Castlecrag
Castlereagh
Casula
Catherine Field
Cattai
Cawdor
Cecil Hills
Cecil Park
Centennial Park
Chatswood
Chatswood West
Cheltenham
Cherrybrook
Chester Hill
Chifley
Chippendale
Chipping Norton
Chiswick
Chullora
Church Point
Circular Quay
Claremont Meadows
Clarendon
Clareville
Clareville Beach
Claymore
Clemton Park
Clifton Gardens
Clontarf
Clovelly
Clyde
Coasters Retreat
Cobbitty
Cockatoo Island
Colebee
Collaroy
Collaroy Plateau
Colyton
Como
Concord
Concord West
Condell Park
Connells Point
Coogee
Cottage Point
Cowan
Cranebrook
Cremorne
Cremorne Point
Crestwood
Cromer
Cronulla
Crows Nest
Croydon
Croydon Park
Curl Curl
Currans Hill
Daceyville
Dangar Island
Darling Harbour
Darling Point
Darlinghurst
Darlington
Davidson
Dawes Point
Dean Park
Dee Why
Denham Court
Denistone
Denistone East
Denistone West
Dharruk
Dobroyd Point
Dolans Bay
Dolls Point
Doonside
Double Bay
Dover Heights
Drummoyne
Duffys Forest
Dulwich Hill
Dundas
Dundas Valley
Dunheved
Dural
Earlwood
East Botany
East Gordon
East Hills
East Killara
East Lindfield
East Ryde
Eastern Creek
Eastgardens
Eastlakes
Eastwood
Edensor Park
Edgecliff